Current Award Recipients
America's Funniest Home Videos
2020 Broadcasting Hall of Fame Television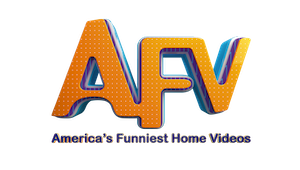 Now in its 30th year, "AFV" is distributed in more than 100 territories around the world and broadcasts audience-generated content that is curated to bring the most humorous real-life moments to viewers around the world. To date, "AFV" has given away over $16 million in prize money and evaluated nearly 2 million video clips from home viewers.
"America's Funniest Home Videos" is a timeless fixture in American broadcasting, crowdsourcing short, comedic films in the midst of the camcorder boom and continuing to thrive into the age of viral video sharing," said NAB CEO and President Gordon Smith. "It is our honor to recognize a show that has entertained families for more than three decades."
Vin Di Bona is the executive producer and creator of "AFV." Additionally, Di Bona produced "Entertainment Tonight" in the early 1980s and later served as a producer for one season of the ABC series "MacGyver."
Current host Alfonso Ribeiro is an actor, director, award-winning dancer and Broadway star. Best known for his role as Carlton Banks on "The Fresh Prince of Bel-Air," Ribeiro took over as host of "AFV" in 2015.
Tom Bergeron served as host of "AFV" for fifteen seasons, beginning in 2001, and continues to host ABC's "Dancing With the Stars." He has hosted five national network TV shows throughout his nearly 50 years in broadcasting and is one of America's most popular television hosts.
"Full House" star Bob Saget was host of "AFV" from its debut in 1989 through the show's first eight seasons. He is also a Grammy-nominated stand-up comedian.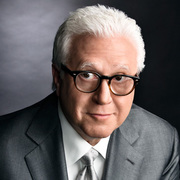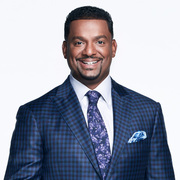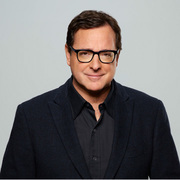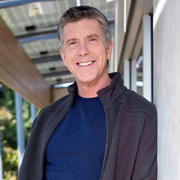 John Records Landecker
2020 Radio Hall of Fame Recipient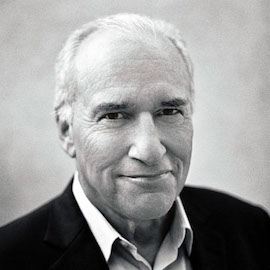 Landecker is best known for his tenure as the evening personality at WLS-AM Chicago, a 50,000-watt station reaching audiences in some 40 states. His signature style included incorporating satirical songs and bits based on current events into the program, as well as his trademark saying, "Records truly is my middle name." Landecker is credited for introducing some of the first interactive phone features on Top 40 radio, a style that is still prevalent today.
His 50-year broadcast career began as a high school student at WOIA-AM in Saline, Michigan. He stayed on the air throughout college in Michigan, working at WTRK-AM Flint, WERX-AM Grand Rapids and WILS-AM Lansing. Landecker later entertained listeners with stints at WIBG-FM Philadelphia; CFTR-AM Toronto; WPHR-FM Cleveland, Ohio; WJMK-FM Chicago; and WGN-AM Chicago.
"John Records Landecker has had a profound impact on radio and has inspired generations of new talent," said NAB Executive Vice President of Industry Affairs Steve Newberry. "His induction into the Broadcasting Hall of Fame symbolizes the personal connection between DJs and their audiences and how innovative personalities can influence radio programming."
Additionally, Landecker has released six albums of his work and written an autobiography titled "Records Truly Is My Middle Name." He currently hosts a weekly program on his hometown station WEFM-FM Michigan City, Ind.
Landecker was inducted into the National Radio Hall of Fame in 2017 and was named Billboard Magazine's Radio Personality of the Year in 1977. His on-air talent and contributions to the radio industry are memorialized in the radio exhibit at the Rock and Roll Hall of Fame in Cleveland.