October 8-9, 2021
Las Vegas, Nev.
The Sales and Management Television Exchange (SMTE) is the only national gathering for small market group executives and station television managers in the DMAs 50 and above. SMTE focuses on innovative ways to attract emerging and non-traditional advertisers, suggestions to enhance a station's position in the local marketplace and tips for turning good ideas into revenue-generating plans.
October 9-13, 2021
Las Vegas, Nev.
Where content comes to life. From Broadcasting to Broader-casting®, NAB Show® has evolved over the last eight decades to continually lead this ever-changing industry. While the solutions at your fingertips have changed to keep pace with consumer habits and technologies, your aspirations to produce and deliver memorable content have remained constant. From creation to consumption, NAB Show has proudly served as the incubator for excellence – helping to breathe life into content everywhere.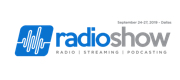 October 13-14 2021
Las Vegas, Nev.
The National Association of Broadcasters and the Radio Advertising Bureau have joined forces to bring an unprecedented event to the radio industry. Join us as we hear from industry leaders who are shaping radio's future and explore new technologies to drive your business forward.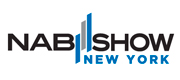 Available On Demand
NAB New York (formerly CCW) is the largest and most powerful media, entertainment, video and communications technology conference and exposition on the East Coast of the United States. It is widely recognized by exhibitors as far more than a regional event, drawing attendance from all over the USA and beyond. Over 300 exhibiting companies and 7,000 attendees do business together every year at CCW. The event draws extensive praise from exhibitors for delivering an exceptionally high-quality audience. It is also known for its intimate business environment where in-depth customer and prospect meetings produce sales for exhibitors.