Powering Up Alexa: Video, Interactivity, Best Practices
Overview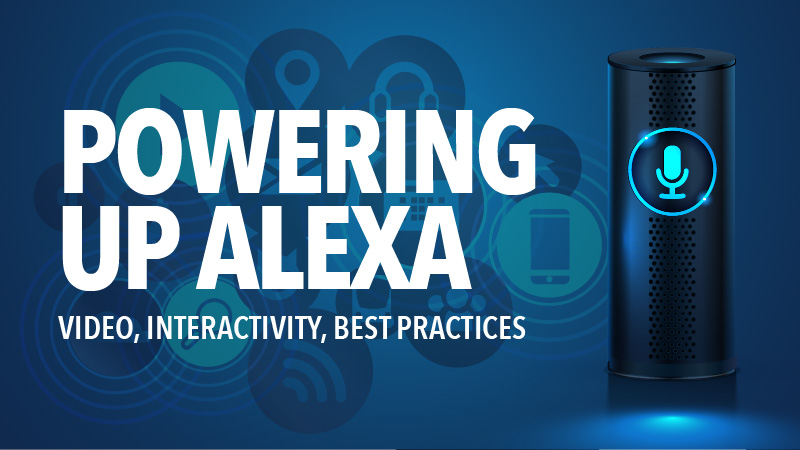 The voice user experience that powers Alexa and Google Assistant is making exciting new strides into a variety of areas. With the Echo Show class of devices, Alexa enabled Smart TV's and Amazon's new FireTV Cube, you can utilize the power of video as part of the voice user experience. Pathways to create truly compelling interaction are continuing to emerge.
Powering Up Alexa examines best-practices in the areas of engagement and interactivity. Learn how fellow broadcasters are utilizing these technologies to enhance the connection with their audience on these voice platforms.
The webcast will also provide an overview of the rapidly evolving voice marketplace.
This discussion will be led by Brian Savoie, Senior Director, Technology Education and Outreach with NAB.
Moderator:
Brian Savoie, Senior Director, Technology Education and Outreach, NAB
Panelists:
Jonathan Beard, Director of Digital Product Development, Graham Media Group
Bob Kernen, COO, JacApps
This webcast will be archived for on-demand viewing within 24 hours of airing.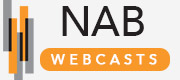 WEBCAST LOG IN
If you have already registered for the webcast, click the button below to log in.
LOG IN TO VIEW WEBCAST
TECHNICAL INFORMATION
NAB makes every effort to deliver high quality streaming video. There are some cases where the stream may not work and you will experience buffering issues. If you experience such issues, click here for technical troubleshooting tips.
It is strongly recommended that participants attempt to log in to the webcast at least 15 to 30 minutes prior to the webcast to test your connection.
For further technical assistance, please contact (202) 429-5400 or NAB Membership.