Webcasts are exclusive, members-only webcasts that provide broadcasters with professional development and valuable knowledge from prominent broadcast experts and leaders.

October 2, 2018
Marketing to Family-Owned Businesses
1 p.m. - 2 p.m. ET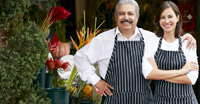 Designed for media sales executives of all levels, Strategic Sales Solutions (S3) webcasts deliver impactful sales training to help stations increase their bottom lines. S-cubed is a partnership between NAB and TVB available to members as well as non-members upon registration.
All S3: Webcasts for TV Sellers are available on-demand. To view previous webcasts at your convenience, click here.
---

October 3, 2018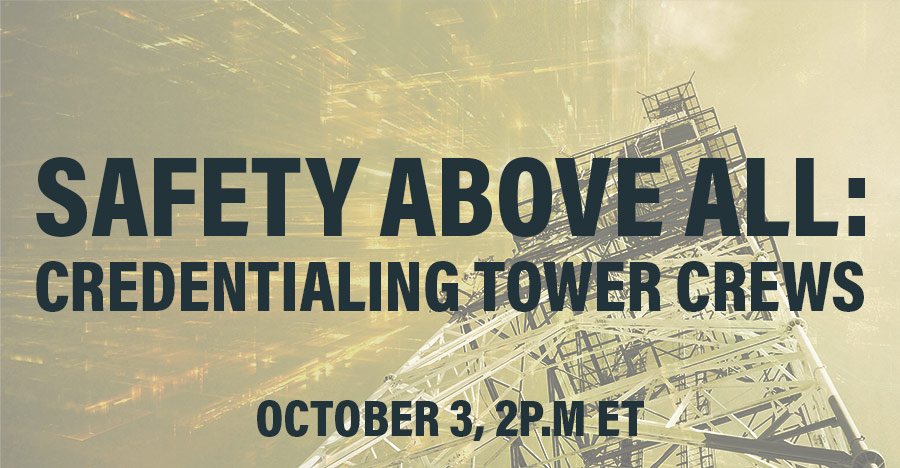 In this webcast, we dive deep into the National Wireless Safety Alliance tower workforce credential program and explore how and why the industry took this important step in workforce development.
---

Archived Webcast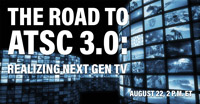 Numerous trials and early deployments of ATSC 3.0 television broadcasts are underway around the world. This webcast will present first-hand reports from the field where this work is taking place.

Archived Webcast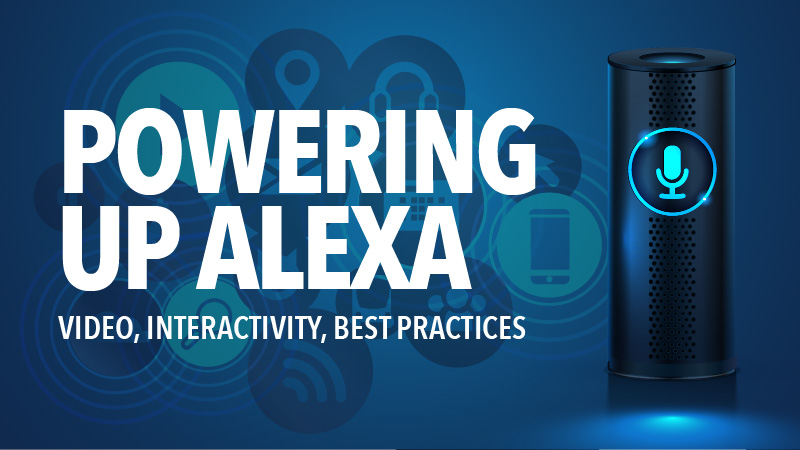 Examine best-practices in the areas of engagement and interactivity when using Alexa to reach your audience. Learn how fellow broadcasters are utilizing these technologies to enhance the connection with their audience on these voice platforms.

Archived Webcast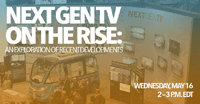 Next Gen TV on the Rise provides viewers with an overview of the ATSC 3.0-related technologies that were demonstrated at NAB Show, a discussion of the lessons learned, and a look towards what comes next.

Archived Webcast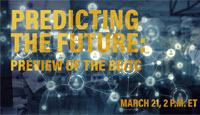 The Broadcast Engineering and IT Conference at NAB Show provides our industry with the ability to predict the future - by creating it ourselves. This conference, which runs from Saturday, April 7 through Thursday, April 12, 2018, exposes attendees to cutting-edge research, emerging trends in engineering, as well as case studies and best practices from our peers. Predicting the Future will provide you with a preview of selections from over 140 presentations that are included in this 5-day conference.

Archived Webcast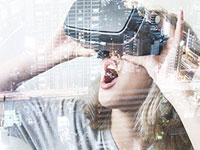 This webcast looks at the early efforts our peers are making to understand and monetize 360 video. Stations have begun adding 360 video to their apps and websites. We'll explore how this impacts audience engagement as well as opportunities for monetization. The webcast will also provide you tools to help you and your team experiment in this exciting new space.

Archived Webcast
On November 16, 2017 the FCC authorized broadcasters to begin broadcasting ATSC 3.0 over the air on a voluntary basis. The Road to ATSC 3.0 webcast focuses on some of the key elements that are necessary for the success of Next Gen TV in the U.S., presented by NAB's and other ATSC 3.0 experts.

Archived Webcast
The face of radio inside vehicles is evolving. Apple CarPlay and Android Auto are having an impact. New vehicles and connected dashboards are changing the user experience in tangible ways. If you are not dialed into this critical listener experience, you could get left behind. Learn how these advancements impact you and your audience.

Archived Webcast
In this webcast, we find out where the opportunities lie for broadcasters in the voice interactive space, and explore ways to capitalize on the recent surge in at-home listening. We'll also discuss how we can differentiate ourselves from the 15,000 skills already available on the Alexa voice platform alone.

Archived Webcast
In this webcast, we will present multiple case studies and uncover what OTT adopters are currently doing and reveal where tangible monetization and exponential OTT business growth is occurring.

Archived Webcast
Completion of the new ATSC 3.0 broadcast TV standard is rapidly approaching and this webcast will detail everything broadcasters need to know about this exciting new technology.

Archived Webcast
Practical applications for unmanned aircraft systems, or drones, are taking off. Learn the current and future regulations governing drone usage; discover the process and methods for utilizing drones for electronic news gathering (ENG); and hear of other real-world uses such as drone inclusion in tower maintenance programs and live event promotions.

Archived Webcast
Take a deeper dive to show how broadcasters can implement a cybersecurity program today to detect, protect and recover from being hacked tomorrow.

Archived Webcast
Hundreds of broadcast websites have implemented the new Accelerated Mobile Pages (AMP) format for fast-loading mobile content which receives special treatment in Google search. However, AMP optimization is a work in progress for many broadcasters - and others are not yet AMP-enabled. We'll unpack the benefits and challenges of AMP, answer common questions, and offer best practices for publishers considering internal and outsourced AMP solutions. There will be plenty of material for publishers at all stages of AMP implementation - from beginners to advanced adopters.

Archived Webcast
Discover five ways to make a positive impact on your business in 2017. Featuring highlights from our best webcasts of the year!

Archived Webcast
Taken from the 2016 Radio Show, this two-pack of presentations centers upon digital monetization, content curation, platform diversification and social media strategy.

Archived Webcast
Taken from the 2016 Radio Show, discover a few of the best practices for revenue enhancement and cost containment in major, medium and small market radio stations.

Archived Webcast
This live webcast on FM chips in smartphones is a gateway into the ever changing mobile environment. Moderated by Brian Savoie, Director, Technology Education and Outreach, our panel will focus on how carrier adoption, software, and hardware changes are playing into user adoption and acceptance.

Archived Webcast
Local television and radio newsrooms are frequently at the epicenter of news stories where race is a principal factor. Whether it's coverage of racially-motivated crimes to demonstrations and civil unrest, how do local newsrooms prepare to effectively cover these events? Can stations' relationships with various segments of their local communities enable them to report more effectively? What best practices do stations employ to ensure diversity in their coverage of stories where race is not necessarily a factor? View on-demand video of a panel discussion focusing on what local stations are doing well and what steps they can take to improve.

Archived Webcast
Insights into the Connected Car is an immersive study about how the changing face of the connected car will impact radio. We will explore how different generational and demographic groups view radio and its role in the car. Furthermore, we will explore the automaker's perspective on radio's place in this evolving space.

Archived Webcast
This webcast is an update on the Federal Communication Commission's byzantine political broadcasting rules, including issues like reasonable access, equal opportunities, lowest unit charger, third party advertising, sponsorship ID and the new online public file requirements.

Archived Webcast
Taken from a keynote at the 2016 NAB Show's Digital Strategies Exchange for Radio, learn how connected cars are rapidly changing consumer thinking, the marketplace, and automaker planning as well as how radio can best position itself to succeed in this new environment.

Archived Webcast
Building off of PILOT's exciting Home Gateway demo featured at the NAB show in April, So Vang and Azita Manson demonstrate how local stations can easily develop customized services to meet the needs of their audiences.

Archived Webcast
Taken from the 2016 NAB Show, discover the multitude of ways today's forward thinking radio station can appeal to modern advertisers.

Archived Webcast
See how radio stations across the nation are using social media to meet their broadcast and digital goals. This fast-paced session will focus on real examples of radio stations that are putting today's best practices to work in their social media strategy. Get the tools, tips and ideas you need to make sure your strategy and security are top notch. Broadcaster turned social media expert, Kim Wilson will walk you through everything you need to know.

Archived Webcast
Easy accessibility, compelling content and energetic new voices have made podcasts and on-demand audio increasingly appealing to consumers. Hear a brief history of the medium, learn essential facts and discover how radio is uniquely set-up to capitalize in this bourgeoning content space.

Archived Webcast
Webcast
NAB has assembled a panel of experts to provide you with a framework for preparing your broadcast operation in the the event of a cyberattack. Progressing from the NIST Framework and CSRIC recommendations, our panel will focus on how to enhance your existing disaster recovery and continuity of operation plans in anticipation of a cyberattack.

Archived Webcasts
The NAB Online Leadership Academy is an exclusive members-only online education webcast series designed with your needs in mind. Delivering multiple content offerings, sessions are designed to help further your professional skills and share valuable knowledge from prominent experts and leaders in the broadcast industry.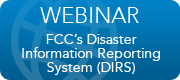 Archived Webcast
This webcast describes the valuable benefits of participating in the Federal Communications Commission's (FCC) DIRS program, as well as the very simple process for signing up for DIRS and updating your broadcast status during times of emergencies. The webcast is free to NAB members and non-members.