The Road to ATSC 3.0
Overview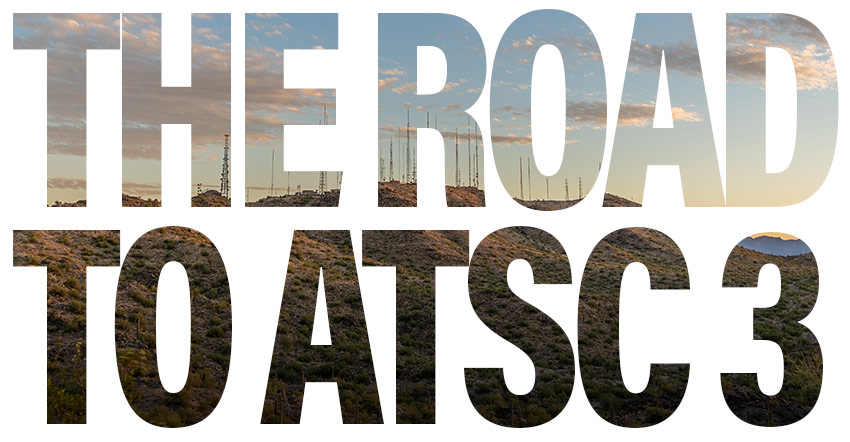 January 24, 2 p.m. E.T.
On November 16, 2017 the FCC authorized broadcasters to begin broadcasting ATSC 3.0 over the air on a voluntary basis. This great achievement is not the end of the road, but merely the end of the beginning. Over the coming months, new test stations will begin lighting up, plans for test markets will firm up, and experiments that push the boundaries of what is possible in TV broadcasting will be launched. >
The Road to ATSC 3.0 webcast focuses on some of the key elements that are necessary for the success of Next Gen TV in the U.S., presented by NAB's and other ATSC 3.0 experts. We'll start with a review of the FCC's Report and Order on ATSC 3.0, and consider further action contemplated by the commission in its Second Notice of Proposed Rulemaking on the subject. We'll then delve into test station and test market projects that are spinning up in Cleveland and Phoenix, respectively. Lastly, we'll focus on exciting new applications and opportunities for broadcasters that Next Gen TV provides via ATSC 3.0 technology. This discussion will be moderated by Skip Pizzi, Vice President, Technology Education and Outreach at NAB, who has served as Vice-chair of the ATSC's standards development group for the ATSC 3.0 suite of standards since its inception in 2011.
The Road to ATSC 3.0 is the first in a quarterly series of webcasts on ATSC 3.0 Innovations intended to keep you informed about the landscape of the transition.
Moderator:
Skip Pizzi, Vice President, Technology Education and Outreach
Panelists:
Lynn Claudy, Senior Vice President, Technology, NAB
Alison Neplokh, Vice President, Spectrum Policy, NAB
Anne Schelle, Managing Director, Pearl TV
So Vang, Vice President, Advanced Technology, NAB
This webcast will be archived for on-demand viewing within 24 hours of airing.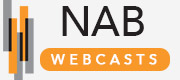 WEBCAST LOG IN
If you have already registered for the webcast, click the button below to log in.
LOG IN TO VIEW WEBCAST
TECHNICAL INFORMATION
NAB makes every effort to deliver high quality streaming video. There are some cases where the stream may not work and you will experience buffering issues. If you experience such issues, click here for technical troubleshooting tips.
It is strongly recommended that participants attempt to log in to the webcast at least 15 to 30 minutes prior to the webcast to test your connection.
For further technical assistance, please contact (202) 775-3510 or jmiely@nab.org.