Radio's Future in the Car: Best Practices for the Digital Dash
Overview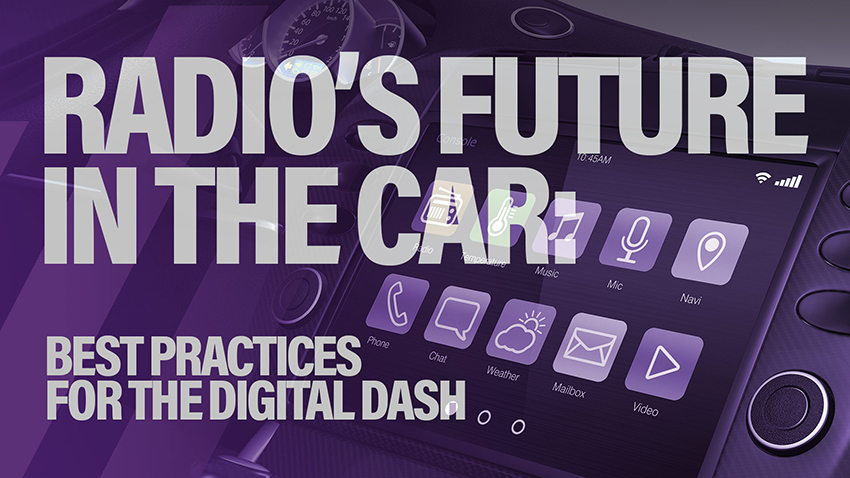 December 6, 2 p.m. E.T.
The face of radio inside vehicles is evolving. Apple CarPlay and Android Auto are having an impact. New vehicles and connected dashboards are changing the user experience in tangible ways. If you are not dialed into this critical listener experience, you could get left behind. Learn how these advancements impact you and your audience.
Radio's Future in the Car focuses on the digital dash and how radio professionals can optimize the in-car presence of their stations. Fred Jacobs will reveal key findings from a recent NAB study on the topic and discuss actionable strategies for success. Our panel will reveal the actionable steps they have taken to implement these best practices at their stations and we will answer your questions.
Our panel includes:
Fred Jacobs, president, Jacobs Media
Glynn Walden, Broadcast Engineering Consultant



More panel announcements coming soon!

This webcast will be archived for on-demand viewing within twenty-four hours of airing.