Upcoming Events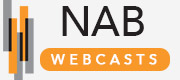 November 1, 2017 • Live Webcast
In this webcast, we find out where the opportunities lie for broadcasters in the voice interactive space, and explore ways to capitalize on the recent surge in at-home listening. We'll also discuss how we can differentiate ourselves from the 15,000 skills already available on the Alexa voice platform alone.
Learn More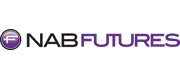 November 12 - 14, 2017 • East Palo Alto, Calif.
NAB Futures is an annual, invitation-only event that presents exclusive, deep-dive content on important emerging trends relevant to the broadcasting business. It is presented in a comfortable, retreat-like atmosphere, allowing a limited number of select broadcast executives to relax and immerse themselves among new ideas. The environment also lends itself to high-level networking with peers and other influencers from the broader industry.
Learn More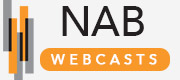 December 6, 2017 • Live Webcast
The face of radio inside vehicles is evolving. Apple CarPlay and Android Auto are having an impact. New vehicles and connected dashboards are changing the user experience in tangible ways. If you are not dialed into this critical listener experience, you could get left behind. Learn how these advancements impact you and your audience.
Learn More

December 12, 2017 • Live Webcast
Get BIG Revenue with BIG Business

Designed for media sales executives of all levels, Strategic Sales Solutions (S3) webcasts deliver impactful sales training to help stations increase their bottom lines. S-cubed is a partnership between NAB and TVB available to members as well as non-members upon registration.
Learn More