Upcoming Events
January 24 - 25, 2017 • Washington, D.C.

Learn More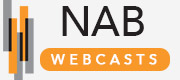 February 1, 2017 • Live Webcast

Hundreds of broadcast websites have implemented the new Accelerated Mobile Pages (AMP) format for fast-loading mobile content which receives special treatment in Google search. However, AMP optimization is a work in progress for many broadcasters - and others are not yet AMP-enabled. We'll unpack the benefits and challenges of AMP, answer common questions, and offer best practices for publishers considering internal and outsourced AMP solutions. There will be plenty of material for publishers at all stages of AMP implementation - from beginners to advanced adopters.
Learn More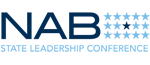 February 27 - 28, 2017 • Washington, D.C.
The State Leadership Conference is an annual event where broadcasters hear from prominent federal policymakers and meet with legislators to discuss issues that affect the industry. The conference includes a well-rounded program to provide a thorough update on legislative issues before Congress, as well as an opportunity to network with fellow broadcasters from across the country.
Learn More

March 28, 2017 • Live Webcast
Bringing Home the Real Estate Dollars
Designed for senior sales executives, Strategic Sales Solutions (S3) webcasts deliver impactful sales training to help stations increase their bottom lines. S-cubed is an exclusive NAB and TVB member benefit.
Learn More
April 22 - 27, 2017 • Las Vegas, NV
The NAB Show® is the world's largest event covering filmed entertainment and the development, management and delivery of content across all mediums. From creation to consumption, across multiple platforms and countless nationalities, the NAB Show is the home to the solutions that transcend traditional broadcasting and embrace content delivery to new screens in new ways.
Learn More