Upcoming Events

December 12, 2017 • Live Webcast
Get BIG Revenue with BIG Business
December 12, 2017
Special Start Time: 3 p.m. - 4 p.m. ET

Join us, as successful business developers share their strategies on how to shoot for the moon and win big business. Also, their "Big Fish" clients will join them to talk about their specific campaigns and what made them sign on the dotted line.

Designed for media sales executives of all levels, Strategic Sales Solutions (S3) webcasts deliver impactful sales training to help stations increase their bottom lines. S-cubed is a partnership between NAB and TVB available to members as well as non-members upon registration.
Learn More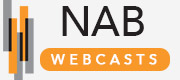 December 14, 2017 • Live Webcast
The face of radio inside vehicles is evolving. Apple CarPlay and Android Auto are having an impact. New vehicles and connected dashboards are changing the user experience in tangible ways. If you are not dialed into this critical listener experience, you could get left behind. Learn how these advancements impact you and your audience.
Learn More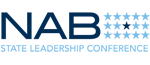 February 27 - 28, 2018 • Washington, D.C.
The State Leadership Conference is an annual event where broadcasters hear from prominent federal policymakers and meet with legislators to discuss issues that affect the industry. The conference includes a well-rounded program to provide a thorough update on legislative issues before Congress, as well as an opportunity to network with fellow broadcasters from across the country.
Learn More
April 7 - 12, 2018 • Las Vegas, NV
The NAB Show® is the world's largest event covering filmed entertainment and the development, management and delivery of content across all mediums. From creation to consumption, across multiple platforms and countless nationalities, the NAB Show is the home to the solutions that transcend traditional broadcasting and embrace content delivery to new screens in new ways.
Learn More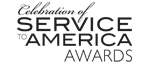 June 12, 2018 • Washington, D.C.
The Celebration of Service to America Awards, held each June, recognize and encourage outstanding community service by broadcasters and their community partners.
Learn More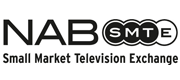 September 13 - 15, 2018 • Nashville, Tenn.
This is the only national meeting exclusively for small market group executives and station television broadcasters in DMAs 75+. The Exchange focuses on innovative ways to attract emerging and non-traditional advertisers, suggestions to enhance the station's position in the local marketplace and tips to help turn good ideas into revenue-generating plans.
Learn More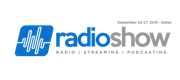 September 25 - 28, 2018 • Orlando, Fla.
Join your radio industry colleagues for an integrated experience that will help you strengthen your business strategies and provide you with access to the most advanced solutions, special events and dynamic networking opportunities you won't find anywhere else. The Radio Show brings the best of the Radio Advertising Bureau (RAB) and the National Association of Broadcasters (NAB) together. Don't miss out on the action. See you at the Radio Show.
Learn More