Upcoming Events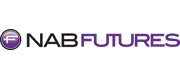 January 27 - 29, 2019 • Seattle, WA
NAB Futures is an annual, invitation-only event that presents exclusive, deep-dive content on important emerging trends relevant to the broadcasting business. It is presented in a comfortable, retreat-like atmosphere, allowing a limited number of select broadcast executives to relax and immerse themselves among new ideas. The environment also lends itself to high-level networking with peers and other influencers from the broader industry.
Learn More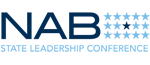 February 26 - 27, 2019 • Washington, D.C.
The State Leadership Conference is an annual event where broadcasters hear from prominent federal policymakers and meet with legislators to discuss issues that affect the industry. The conference includes a well-rounded program to provide a thorough update on legislative issues before Congress, as well as an opportunity to network with fellow broadcasters from across the country.
Learn More
April 6 - 11, 2019 • Las Vegas, NV
The NAB Show® is the world's largest event covering filmed entertainment and the development, management and delivery of content across all mediums. From creation to consumption, across multiple platforms and countless nationalities, the NAB Show is the home to the solutions that transcend traditional broadcasting and embrace content delivery to new screens in new ways.
Learn More