FOR IMMEDIATE RELEASE
October 13, 2017
CONTACT
Dennis Wharton
202-429-5350

follow me
Steve Newberry Joins NAB as EVP for Strategic Planning/Special Projects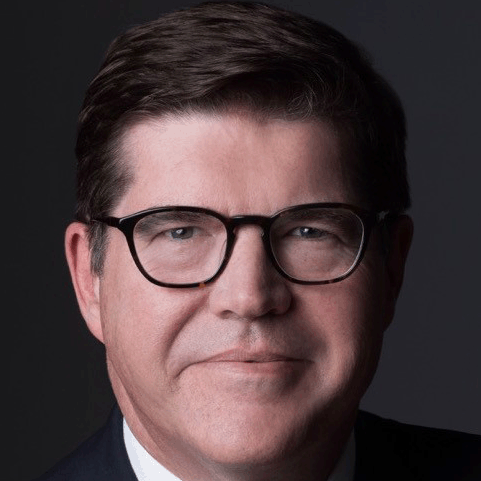 Steve Newberry
WASHINGTON -- NAB President and CEO Gordon Smith announced today that former NAB Joint Board Chairman Steve Newberry has joined the NAB as Executive Vice President for Strategic Planning/Special Projects.
Newberry, 55, has been a Washington-based communications consultant since 2015. He served as chairman of NAB's Joint Board of Directors from 2009 to 2011. He is the President and CEO of Glasgow, KY-based Commonwealth Broadcasting.
"Steve Newberry is a broadcaster's broadcaster, and he has been a remarkable advocate for our great business in his home state of Kentucky and in the halls of Congress," said Smith. "For nearly 20 years, Steve has been at the center of most of the major policy discussions that impact free and local broadcasting, both as an owner and as an NAB Board member. He will be a tremendous asset to NAB and our member stations as a full-time NAB employee."
As EVP for Strategic Planning/Special Projects, Newberry will focus on multiple NAB initiatives, including the construction of a new NAB headquarters in the Capitol Riverfront section of Washington. The planned relocation of NAB from its Dupont Circle location was the culmination of a rigorous search for a location with easy access to Capitol Hill that will allow NAB to improve its advocacy efforts. NAB expects to move into the new building in 2019.
Newberry began his broadcasting career at the age of 14 and became a station owner at the age of 21. Besides serving as NAB Joint Board chair and Radio Board chair, he served a stint as president of the Kentucky Broadcasters Association. Newberry has also been active in public broadcasting, having served for six years as a member of the national board of trustees of America's Public Television Stations and five years as chairman of the Authority for Kentucky Educational Television. Newberry has testified on Capitol Hill on behalf of NAB on multiple occasions.
About NAB
The National Association of Broadcasters is the premier advocacy association for America's broadcasters. NAB advances radio and television interests in legislative, regulatory and public affairs. Through advocacy, education and innovation, NAB enables broadcasters to best serve their communities, strengthen their businesses and seize new opportunities in the digital age. Learn more at www.nab.org.