FOR IMMEDIATE RELEASE
July 31, 2008
Austin Musicians to Perform at NAB Marconi Radio Awards Dinner & Show
Washington, DC -- The NAB Radio Show will feature live performances by John Arthur Martinez, Sarah Pierce and Seth Walker, three talented artists from the Austin music community. The performances will take place during the NAB Marconi Radio Awards Dinner & Show on Thursday, September 18.
"We're pleased to give radio broadcasters in attendance such a unique opportunity to hear some of the best musical talent Austin has to offer," said NAB Executive Vice President of Radio John David. "Dubbed 'A Taste of Austin,' this year's Marconi entertainment will provide a sampling of what the Austin music scene is all about."
Known as the "Live Music Capital of the World," many artists have launched their careers in Austin, performing at informal venues for which the city is best known. The NAB Marconi Awards Show will provide attendees with the opportunity to see first-hand the kind of musical talent Austin has to offer. The performers are: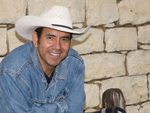 John Arthur Martinez
John Arthur Martinez (AGRTV/Universal): Martinez is a singer and songwriter known for performing portions of country songs in Spanish, with his song "Seguro Que Hell Yes" appearing on a Grammy-winning album by Flaco Jimenez. Martinez released his first album, Spinning Our Wheels, in 1998, followed by the 2001 release of Stand Your Ground. He went on to compete and place second at both the local and regional competitions for 'Nashville Star.' In 2003, millions of country-music fans watched as Martinez finished second on the national talent competition. This exposure led to the 2004 release of Lone Starry Night, as well as performances throughout the US and Europe, including a debut on the Grand Ole Opry and performances at both the Ryman Auditorium and the Rio Grande Rodeo.

Sarah Pierce (Little Bear Records): A singer and songwriter, Pierce has charmed fans nationwide and abroad through her unique sound that incorporates both folk and rock genres. After her 1991 debut album, West Texas Wind, Pierce moved to Southern California, where her reputation as a singer and songwriter caught the attention of several local agencies. Pierce moved on to perform on MTV, and also provided the singing voice of Calamity Jane on the Emmy-nominated Time-Life mini-series, The Wild West. In 1993 she moved to Austin, where she released No Place Like Home and her first children's recording, Buttercup Princess. The 2004 release of her Love's The Only Way album featured two hit singles that achieved Top 20 status, with "Get Together" climbing to number 13 domestically. Cowboy's Daughter, her latest album, was released in the spring of 2008.
Seth Walker (Hyena Records): This North Carolina native is a singer and guitar player with a sound heavily influenced by blues and roots music. Also an accomplished songwriter, Walker has conducted tours throughout the US. His home base is in Austin, where he has spent the last ten years playing among the best blues musicians in the world while establishing himself as a unique and compelling performer. He made his recording debut in 1997 with the release of his first album, When It Rains It Pours. Subsequent albums include Meet Me in the Middle, Restless and On the Outside. His most recent album is titled Seth Walker.
Established in 1989 and named after inventor and Nobel Prize winner Guglielmo Marconi, the NAB Marconi Radio Awards are given to radio stations and outstanding on-air personalities to recognize excellence in radio. Winners will be announced at the NAB Marconi Radio Awards Dinner & Show at the Austin Convention Center.

Billy Bush, host of Westwood One's The Billy Bush Show and co-anchor of Access Hollywood, will host the NAB Marconi Radio Awards Dinner & Show.
About The NAB Radio Show
The NAB Radio Show is the largest annual convention for radio. This year's show, Sep. 17- 19 in Austin, delivers a one-of-a-kind networking opportunity for station professionals representing all format and market sizes and is co-located with the R&R Convention. More information about The NAB Radio Show is available at www.nabradioshow.com.
Online registration is now available for news media reporters interested in covering the NAB Show. Click here for additional information.
About NAB
The National Association of Broadcasters is the premier advocacy association for America's broadcasters. As the voice of more than 8,300 radio and television stations, NAB advances their interests in legislative, regulatory and public affairs. Through advocacy, education and innovation, NAB enables broadcasters to best serve their communities, strengthen their businesses and seize new opportunities in the digital age. Learn more at www.nab.org.
###