FOR IMMEDIATE RELEASE
January 10, 2008
CSI Creator and Executive Producer Anthony Zuiker to Address Content Strategies at NAB Show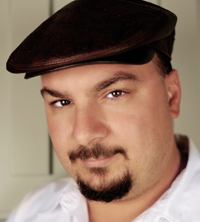 Download hi-resolution photo of Anthony Zuiker
WASHINGTON, DC - Anthony Zuiker, executive producer and creator of the CSI television franchise, will speak on Monday, April 14 during the NAB Show in Las Vegas.
In addition to a fascinating story about his personal path to fame, Zuiker will show how creative ideas, great talent and a healthy dose of risk can open new pathways for existing brands. He will explain why promoting fresh content to a young audience is so important.
With CSI: Crime Scene Investigation, Zuiker has mixed traditional television with evolving broadband opportunities to create one of the highest-rated franchises in television history. The CSI franchise, which also includes CSI: Miami and CSI: NY, regularly appears in Nielsen's weekly Top 10 broadcast ratings and has earned 28 Emmy nominations. Prior to CSI, Zuiker scripted monologues for casting auditions. In 1999, one of his monologues was transformed into the script for The Runner, a feature film.
Arrangements for the appearance of Anthony Zuiker were made through New York-based Greater Talent Network, Inc.
About the 2008 NAB Show
The NAB Show will take place April 11 - 17, 2008 in Las Vegas (exhibits open April 14). It is the world's largest electronic media show covering the development, management and delivery of content across all mediums. Complete details are available at www.nabshow.com.
Online registration will soon be available for news media reporters interested in covering the NAB Show.
About NAB
The National Association of Broadcasters is a trade association that advocates on behalf of more than 8,300 free, local radio and television stations and also broadcast networks before Congress, the Federal Communications Commission and the Courts. Information about NAB can be found at www.nab.org.
###