FOR IMMEDIATE RELEASE
April 2, 2008
MRC's George Ivie to Receive 2008 Beville Award from NAB and BEA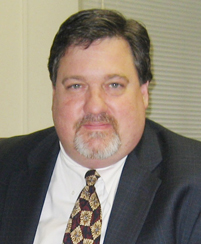 Beville Award Winner George Ivie
WASHINGTON, D.C. - The National Association of Broadcasters and the Broadcast Education Association will award the 2008 Hugh Malcolm Beville, Jr. Award to George Ivie, executive director and CEO of the Media Rating Council (MRC). The Beville Award, which recognizes the memory and life's work of broadcast research pioneer Mal Beville, is presented annually in honor of outstanding contributions to the field of broadcast audience research. Ivie will receive this year's Beville Award on Thursday, April 17 during the NAB Show and BEA2008 in Las Vegas.
"We are proud to honor George for the contributions he has made to the media research industry," said NAB President and CEO David K. Rehr. "His commitment to accurate data measurement has led to significant improvements in the quality of audience research."
As executive director of MRC, an industry organization promoting high standards in audience measurement services, Ivie has contributed to the development of numerous media industry standards related to advertising measurement. Since his appointment in January 2000, Ivie has managed the audits and evaluations of several measurement services, including Arbitron, J.D. Power and Associates and Nielsen Media Research, while working to effectively double the number of MRC member organizations. He currently serves on the Advertising Research Foundation's Board of Directors and is a member of NAB's Committees on Local Television Audience Measurement (COLTAM) and Local Radio Audience Measurement (COLRAM).
Ivie has over 20 years of experience in auditing, evaluating and consulting for media research businesses with a focus on information systems, information technology controls and e-business. Prior to his appointment to Executive Director of the MRC, Ivie was a partner at Ernst & Young in Tampa, Florida. There he served as the lead representative and advisor to the MRC, leading a team that conducted all MTC audits.
About BEA
The Broadcast Education Association is the international higher education association for professors, students and professionals involved in the teaching and research related to radio, television and electronic media. For over 50 years, BEA has served as the critical link between the professors who teach tomorrow's radio and television employees and the professionals working in the broadcast industry. Information about BEA can be found at www.beaweb.org.
About the 2008 NAB Show
The NAB Show will take place April 11 - 17, 2008 in Las Vegas (exhibits open April 14). It is the world's largest electronic media show covering the development, management and delivery of content across all mediums. Complete details are available at www.nabshow.com.
About NAB
The National Association of Broadcasters is the premier advocacy association for America's broadcasters. As the voice of more than 8,300 radio and television stations, NAB advances their interests in legislative, regulatory and public affairs. Through advocacy, education and innovation, NAB enables broadcasters to best serve their communities, strengthen their businesses and seize new opportunities in the digital age. Learn more at www.nab.org.
###