FOR IMMEDIATE RELEASE
January 17, 2008
CONTACT
Dennis Wharton
202-429-5350

follow me
NAB Beefs up Government Relations, Legal Teams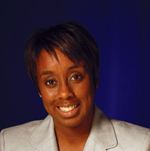 Myra Dandridge, director, Government Relations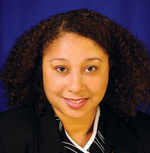 Erin Dozier, associate general counsel, Legal & Regulatory Affairs
WASHINGTON, DC – NAB has added two staffers to its advocacy team, the organization announced today. Erin Dozier has joined the Legal and Regulatory Affairs department as associate general counsel, and Myra Dandridge has joined the Government Relations team as director. Dozier will report to NAB Executive Vice President of Legal and Regulatory Affairs Marsha MacBride, while Dandridge will report to NAB Executive Vice President of Government Relations Laurie Knight.
Dandridge, who joined NAB in January 2007 as director of public affairs for the DTV Transition Team, will continue to spearhead Congressional outreach efforts on DTV-related issues, in addition to other important legislative issues impacting broadcasters. Prior to joining NAB, Dandridge served as communications director for the Congressional Black Caucus, where she was responsible for all media outreach, public affairs activities, educational campaigns, as well as message development and implementation.
Dandridge served as Florida state press secretary for the Kerry-Edwards 2004 presidential campaign and was a Clinton-Gore presidential appointee at the Department of Labor. She holds a bachelor's degree from Loyola University in New Orleans.
Dozier, who joined NAB earlier this month, previously worked at the Washington law firm of Sheppard, Mullin, Richter & Hampton LLP, where she was one of three senior attorneys to launch a new communications regulatory practice. Prior to that, Dozier spent four years at the Federal Communications Commission, primarily in the Media Bureau, working on a range of issues including media ownership, the DTV transition and content regulation.
Dozier is an adjunct professor at the Catholic University of America, Columbus School of Law; a member of the board of advisors for the Minority Media and Telecommunications Council (MMTC); and a trustee for the Federal Communications Bar Association (FCBA) Foundation. She is also a member of the American Bar Association (ABA) and American Women in Radio and Television (AWRT). She received her Bachelors of Arts degree from Hampshire College in Massachusetts and her law degree from Georgetown University Law Center.
About NAB
The National Association of Broadcasters is a trade association that advocates on behalf of more than 8,300 free, local radio and television stations and also broadcast networks before Congress, the Federal Communications Commission and the Courts. Information about NAB can be found at www.nab.org.
###