Michael Tow
Senior Vice President, Information Technology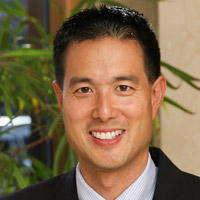 As senior vice president of Information Technology, Michael Tow provides the vision and leadership in implementing the information technology initiatives that best serve the goals and objectives of the NAB. Michael Tow joined the National Association of Broadcasters in 2002 as manager of Web development. He was named director of Database Operations and Web Development in 2012. In this role, Michael was responsible for the maintenance and support of NAB's enterprise data, as well as supporting the business system databases at NAB. Michael works closely with all NAB business areas to provide data collection and database development to support NAB initiatives. Michael also works very closely with the Marketing department in the implementation of all NAB websites.
Previously, Michael worked as a consultant for Accenture, where he worked as a technical developer with clients such as Verizon, Nextel and washingtonpost.com.
Michael graduated from the University of Maryland, College Park, with a Bachelor of Science in Biological Sciences in 1997, and a Decision Information Systems degree in 1998. He resides in Rockville, Md., with his wife Khasmir and their three children.