Nate Mann
Vice President, Industry Affairs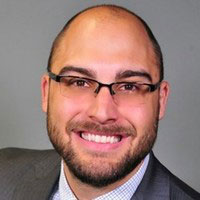 As Vice President, Industry Affairs, Nate is responsible for the strategic planning and implementation of department projects, including member events, programs, seminars and other member services. In addition, he oversees the day-to-day operations and strategic growth of the organization's association management software.
Nate joined the National Association of Broadcasters in 2013 as director of Development for the NAB Leadership Foundation. In 2018, he was named senior director of Strategic Planning, NAB, and led the transition to a new Salesforce-based association management software.
Prior to joining NAB, Nate was an account executive for five years at WJLA-TV in Washington, D.C., specializing in new business development. He began his career as an account executive with WJLA's sister station, WNWS. Nate received his Bachelor of Business Administration from The George Washington University. He resides in Arlington, Va., with his wife, Andria, and their daughter.