Michelle Kelly
Senior Vice President and Chief Marketing Officer,
Global Connections and Events,
Marketing and Insight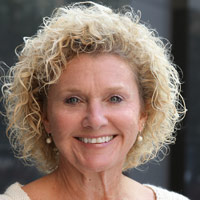 Michelle Kelly rejoined the National Association of Broadcasters in August 2007. In her current capacity, she is responsible for the strategic oversight of marketing programs and audience development for NAB's annual expositions – the NAB Show and NAB Radio Show. She oversees all convention marketing communications, including branding, public relations, advertising, direct mail, interactive and social media, Web marketing, international promotions and customer research. She is also responsible for guiding the marketing support of the exhibit sales effort for both expositions.
Michelle first joined NAB in August 1999 as director of marketing and left in January 2004 to accompany her husband who was reassigned to Hickam Air Force Base. While in Hawaii, she served as a consultant for NAB and various associations supporting their convention marketing strategy and programs, including the Hawaii Dental Association; Telexpo, a Brazilian-based telecom event; a security industry tradeshow sponsored by ASIS International and the Joint Spouses' Conference, an annual event for active duty and retired military spouses.
The bulk of her career has been spent marketing trade shows, including 11 years (1987-1998) with the Personal Communications Industry Association (PCIA), an organization that represents wireless communications service providers. While at PCIA, Michelle helped build the association's annual convention, the Personal Communications Showcase, into the largest show serving the wireless industry and one of the fastest growing events in the country.
Michelle holds a B.B.A. degree in marketing from James Madison University.
She and her husband Rick reside in Leesburg, Va., with their two children Ryan and Connor.