Jessica Curtis
Vice President Digital and Data Services,
Global Connections and Events,
Program Planning and Execution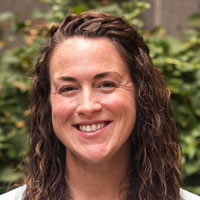 Jessica Curtis joined NAB in 2010. In her role as vice president of Digital and Data Services, she is responsible for the operations and services that support attendees' experience at NAB's conferences and tradeshows, including registration and housing, event planning and production. Jessica also oversees the data services and systems that support the operations and insight functions of the Conventions and Business Operations department.
Prior to NAB, Jessica gained event planning and program management experience at the American Association of School Administrators and the American Society of Consultant Pharmacists.
Jessica received a Bachelor of Science degree from Vanderbilt University. She resides in Bethesda, Md., with her husband Mike and her children, Quinn and Teddy.