Dorian Sullivan
Vice President, Marketing Strategy and Planning,
Global Connections and Events,
Marketing and Insight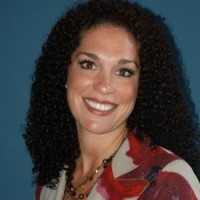 Dorian Sullivan joined the National Association of Broadcasters as Vice President, Audience Development in April 2018. She is responsible for developing strategies to support the continued success of NAB Show events in Las Vegas, New York and Shanghai, including brand messaging, domestic and international new audience development, website development and data analytics.
Prior to joining NAB, Dorian worked for more 20 years within marketing and advertising agencies, supporting clients to include Anheuser-Busch, Las Vegas Convention and Visitor's Authority, USO, Red Cross, WMATA and NAB.
Dorian graduated with a bachelor's degree in Marketing and a bachelor's degree in Advertising from Southeast Missouri State University. While in school, she cut her teeth in marketing as the Coca-Cola campus representative. She now resides in Alexandria, Va., with her husband Kris and tuxedo-style cat Dottie.