Donna Page
Vice President Marketing and Insight,
Global Connections and Events,
Marketing and Insight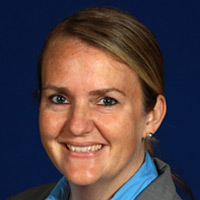 Donna Page joined the National Association of Broadcasters as director, Convention Marketing in August 2010. Donna is responsible for the overall management and execution of the NAB Show marketing campaign to include direct mail, advertising, international promotions, Web marketing, interactive and social media and industry-related partnerships. She works closely with GCE Marketing, other NAB staff, partners and vendors to ensure the marketing campaigns are executed effectively to increase attendance to the NAB Show.
Prior to joining NAB, Donna marketed events for 1105 Media Inc., including FOSE, GovSec and a series of government IT focused conferences.
Donna graduated with a master's in Business Administration from Averett University. She resides in Falls Church, Va.