Dianna Babb Coleman
Vice President, Administration
Building Administration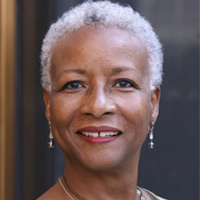 Dianna Babb Coleman is vice president of Administration at NAB, the premier trade association for radio and television broadcasters. A veteran of NAB for over 36 years in progressive roles, Dianna was most recently tapped to take on this position as the association's board of directors made the tactical decision to leverage its assets to move to new headquarters closer to Capitol Hill and invest in a new Class-A tenant office building. She works alongside the 1M Properties property management firm to ensure that NAB employees have the best, safest and most efficient resources in which to deliver timely, quality services to NAB members and guests. This includes life safety programs, space planning, facility services and administrative services that support NAB's advocacy efforts.
Prior to this, Dianna was vice president of Membership. She was responsible for member recruitment and retention and she oversaw the marketing, services and information management activities for radio, television, associate and international membership. A strategic thinker, her efforts resulted in achieving a track record of strong participation and retention and 35 percent revenue growth during the six years in that role. In her previous role as vice president of Television Membership, she was responsible for recruitment and retention efforts and organized national and regional meetings for television executives, including the highly regarded NAB Futures conference for C-suite executives and technology innovators to discuss the opportunities and impact of advancement on television and radio broadcasting.
Dianna began her professional career at the ABC affiliate in Washington, D.C., WJLA-TV. She earned a bachelor's degree from Hampton University in Hampton, Va. She is a longtime supporter and volunteer in community organizations, including Senior Connections, Habitat for Humanity and the American Red Cross. A proud native of the twin island nation of Trinidad and Tobago in the West Indies, she and her husband Carl live in Montgomery County, Md.