Brent Panzenhagen
Vice President and Controller, Finance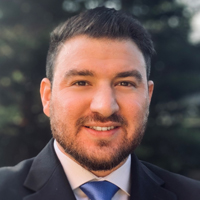 As Vice President and Controller, Brent Panzenhagen works alongside the chief financial officer and plays a key role in NAB's financial operations, including internal and external reporting, audit, tax, financial systems and the budget process.
Prior to NAB, Brent was a senior manager at KPMG. He led teams to provide a variety of financial services to over 30 corporate clients totaling more than $300 billion in annual revenues. His clients were primarily focused in the not-for-profit industry and also included media, technology, telecommunications, government and others. In this role, Brent worked together with client leadership and boards to provide financial statement audits as well as insight and guidance on all areas of not-for-profit financial management such as financial reporting, technical accounting, internal control and budgeting. He is also experienced in providing guidance on business strategy, information systems, emerging accounting areas and use of data and analytics.
Previously, Brent worked at the Universal Service Administrative Company focusing on telecommunications revenue compliance. Prior to that, Brent worked at Raffa, P.C. in not-for-profit audit and accounting. Brent began his career at the Operative Plasterers' and Cement Masons' International Association as an accountant.
Brent holds a Bachelor of Science Degree in Accounting from the University of Maryland, College Park. He is a certified public accountant (CPA), chartered global management accountant (CGMA) and certified government financial manager (CGFM). He is a member of the American Institute of Certified Public Accountants, Virginia Society of CPAs, Greater Washington Society of CPAs and the Association of Government Accountants. He resides in Arlington, Va., with his wife and two children.