BJ Corriveau
Senior Vice President,
Member Services and Operations
Industry Affairs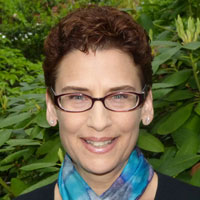 BJ Corriveau rejoined the National Association of Broadcasters in May 2011. In her role as senior vice president of Member Services and Operations, BJ assists in developing and carrying out department policy. She is also responsible for planning, budgeting, coordinating and implementing NAB Show and Radio Show convention programming and events, seminars and other radio member services.
BJ's NAB career started in 1989 as a sales representative in the Radio Membership department. During her nine-year tenure, she also held positions in the Publications and Radio Operations department. She left in 1998 as director of radio services to start a boutique sports marketing firm that specialized in event management. Prior to rejoining NAB, BJ was the vice president of community and charitable programs for the Washington Redskins, where she was responsible for directing all aspects of the community relations department and the Washington Redskins Charitable Foundation.
BJ holds a Bachelor of Arts degree in Radio, TV and Film from the University of Maryland at College Park. It was there that she developed her radio skills as program director of the campus radio station WMUC-FM. BJ's past radio experience also includes on-air and promotions positions for a number of stations including WETT-AM, Ocean City, Md., WTTR-FM, Bethany Beach, Del.; WLMD-AM, Laurel, Md.; WWDC AM/FM, Washington, D.C.; and WJFK-FM, Washington, D.C.
BJ resides in Silver Spring, Md., with her husband Phil and son Maurece.