Ann Marie Cumming
Senior Vice President, Communications
Public Affairs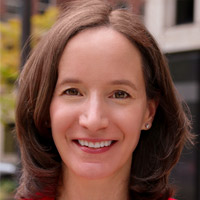 Ann Marie Cumming rejoined the National Association of Broadcasters in January 2011. As senior vice president of Communications, Ann Marie supports the department's outreach and public policy advocacy to the national news media and trade press. She also manages media-related activities and services for NAB's conventions and events, including NAB Show and the Radio Show, to maximize favorable press coverage for the events, speakers and exhibitors. In addition, Ann Marie oversees the NAB Research department and NAB Public Service, a division that promotes the public service commitment of broadcasters to key stakeholders
Ann Marie began her career at NAB in 1994 in Government Relations, following a two-year stint on Capitol Hill working for Sen. Patrick Leahy (VT). In 1996, she moved to the Communications department where she worked for five years and was promoted to director, Media Relations. She left NAB in 2001 to accompany her husband who received a four-year oversees assignment to Frankfurt, Germany. From 2007–2010, Ann Marie served as a consultant to NAB, handling media relations and managing the newsroom for NAB Show.
Ann Marie holds a B.A. degree in Public Relations from Simmons College.
She and her husband, Sean, reside in Springfield, Va., with their two sons, Aidan and Asa.