Innovation in Radio
Whether it's the new possibilities created by mobile digital television or advanced data services for digital radio, NAB is helping broadcasters seize opportunities in the digital age. Advances in technology are giving broadcasters opportunities to find better, more innovative ways to deliver the high-quality content and services that local communities expect and deserve.
PILOT

PILOT is a coalition of innovators, educators and advocates dedicated to advancing broadcast technology and cultivating new media opportunities. It provides a platform for innovation, an engine for incubation, a venue for testing new technologies and a forum for broadcaster education. To learn more about PILOT, click here.
---
Radio-Enabled Mobile Phones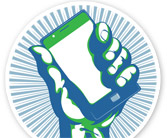 Nearly everyone has a mobile phone – it's how people keep in touch with family and friends while on the go. For little cost, manufacturers can include a receiver for broadcast radio in mobile phones that would give consumers a convenient new way to access free radio service, and more importantly, improve public safety by ensuring that broadcasters' Emergency Alert System (EAS) messages and critical information reach the widest possible audience. Broadcasters are working to explain to wireless carriers the benefits of including active radio tuners in mobile phones. Learn more at www.freeradioonmyphone.org.
---
HD Radio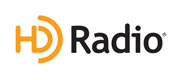 The HD Radio digital radio broadcasting system is one of the most exciting advancements in radio broadcasting since the introduction of FM stereo more than 50 years ago. Taking advantage of the latest digital technology, radio stations are able to deliver content with superior sound quality and more programming choices than ever before, and in addition can provide new and exciting data broadcasting services to consumers.
iBiquity Digital Corporation, based in Columbia, MD, is the developer of HD Radio technology. iBiquity was formed in August 2000 by the merger of USA Digital Radio and Lucent Digital Radio, and continues to innovate new improvements and services for AM and FM broadcasters using the HD Radio digital broadcasting system. iBiquity and its predecessors pioneered the HD Radio "in-band/on-channel" (IBOC) digital radio technology which allows broadcasters to upgrade to digital service within their existing frequency allocation, obviating the need for additional spectrum.
More than 2,100 AM and FM radio stations around the country are broadcasting in digital using HD Radio technology, and more than 1,000 of these stations are multicasting additional program channels, giving stations a chance to experiment with new and innovative formats, and giving listeners exactly what they want: more choices. The transition to HD Radio technology also hit an important milestone in 2009 with more than 1,000 HD radio products available at retail stores, with more soon on the way.
Some of the new data capabilities broadcasters are bringing to consumers using HD Radio technology include "iTunes tagging" which makes it possible for listeners to "tag" the songs they hear on the radio for later purchase from the iTunes online music store; advanced traffic information integrated into GPS navigation devices using data supplied by the Broadcast Traffic Consortium (BTC) and Total Traffic Network (TTN); and program associated data (PAD) such as song title and artist.
NAB, through its co-sponsorship and participation in the NRSC's Digital Radio Broadcasting (DRB) Subcommittee (see below), contributed to the evaluation of IBOC digital radio which was instrumental in the FCC's adoption of the technology in October 2002. More recently, NAB has worked closely with iBiquity and broadcast equipment manufacturers to accelerate development of HD Radio transmission equipment based on next generation HD Radio "exporter" technology that significantly reduces a station's cost to upgrade to HD Radio. The cost savings for NAB members of any size can be upwards of $10,000 per station due to NAB's early investment in this advanced transmission technology.
Learn more at www.ibiquity.com.
---
National Radio Systems Committee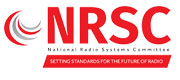 The National Radio Systems Committee (NRSC) is jointly sponsored by NAB and the Consumer Electronics Association (CEA). Its purpose is to study and make recommendations for technical standards that relate to radio broadcasting and the reception of radio broadcast signals. The NRSC is a vehicle by which broadcasters and receiver manufacturers can work together towards solutions to common problems in radio broadcast systems.
The NRSC played a pivotal role in the development of terrestrial digital radio in the U.S. by evaluating numerous in-band/on-channel (IBOC) digital radio systems, a process culminating in the evaluation of the HD Radio IBOC AM and FM band systems which were adopted by the FCC in October 2002. NRSC Standards for analog AM and Radio Data System (RDS) FM Subcarrier systems have helped to shape broadcast industry technology over the past two decades. More recently, the NRSC's Guideline and Report documents are serving as a resource for radio broadcasters and receiver manufacturers, helping to guide the industry into the digital age.
Anyone who has a business interest in the technology being investigated by the NRSC is welcome to join the Committee and participate in its activities. Member representatives of the NRSC are generally engineers, scientists, or technicians with in-depth knowledge of the subject being studied. NRSC meetings are held on an as-needed basis, however meetings are regularly held at the annual International CES (January), the NAB Show (April) and the NAB Radio Show (September).
Learn more at www.nrscstandards.org.
---
Radio Data System (RDS)

FM radio broadcasters are able to provide digital data services over traditional, analog FM using the Radio Data System (RDS) FM subcarrier. Originally developed and standardized in Europe over 25 years ago, RDS has undergone a renaissance of sorts in the U.S. in the last few years, and is now widely used for transmission of program associated data (PAD) such as song title and artist, as well as for traffic information to navigation devices by the Broadcast Traffic Consortium (BTC) and Total Traffic Network (TTN). An informal NAB poll conducted late last year suggested that in some major markets 80 percent or more of stations are transmitting RDS.
The RDS signal consists of a digitally modulated subcarrier centered at 57 kHz in the FM baseband. While it has a modest data capacity of approximately 700 bits per second it is an extremely robust signal and if a receiver is capable of capturing an FM signal then it is usually able to decode an RDS signal embedded within it. One of the most recent applications of RDS technology is called "RDS tagging" which involves transmitting a "tag" using RDS, simultaneously with broadcast music, which identifies the song being played so the listener can easily purchase it over the Internet.
NAB contributes to innovation and increased usage of RDS technology through its co-sponsorship of and participation in the NRSC's Radio Broadcast Data System (RBDS) Subcommittee (see above). The NRSC maintains a "U.S. version" of the European RDS Standard (designated IEC 62106) which it calls the "RBDS Standard" (designated NRSC-4).
Learn more at www.rds.org.uk.